Massachusetts Harassment Prevention Orders [Part II of III]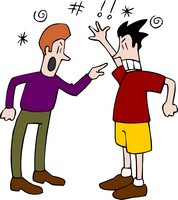 Following Part I in this three-part series on Massachusetts Harassment Prevention Orders, this post focuses on the most recent Massachusetts Supreme Court decision discussing the requirements for the issuance of a Harassment Prevention Order and its relation to constitutionally protected and unprotected speech.
 In VAN LIEW vs. STANSFIELD, 474 Mass. 31 (2016) , a member of a local planning board sought a harassment prevention order against a candidate for selectman . In support of her request, the planning board member alleged four incidents of harassment. The first incident consisted of the candidate getting in the member's face at a meet and greet and telling her that he would come after her. The second and third incident involved the candidate calling the member corrupt and a liar. The fourth incident alleged a telephone conversation during which the candidate called her terrible names.
The District Court Judge issued a temporary harassment prevention order against the candidate at an ex-parte hearing; however, at the full hearing, a different District Court Judge held that the alleged events did not constitute three incidences of harassment as required under the statute. Subsequently, the candidate filed an action against the member for abuse of process and malicious prosecution. In turn, the member sought a special motion to dismiss this complaint. After a District Court Judge allowed the special motion thereby defeating the candidate's complaint, he appealed. The Appellate Division concluded that the member's motion should have been denied and remanded the case to the District Court. The member then appealed the decision and the Massachusetts Supreme Court ("SJC") took up the appeal.
The SJC agreed that the candidate's actions at the meet and greet constituted one act of willful and malicious conduct that was targeted at the member to cause her fear and did so successfully. However, the SJC did not consider any of the other alleged acts to constitute harassment. The SJC reasoned that the candidate's comments that the member was "corrupt" and "a liar" constituted political speech protected under the First Amendment and therefore could not be considered harassment under the statute. Further, the Court stated that the phone call in which the candidate spoke unkind words to the member was not enough to rise to the level of harassment. Therefore, the SJC found that the member's failure to identify three acts of harassment prohibited the issuance of a harassment prevention order.
 As discussed above, the issuance of harassment prevention order centers around the existence of three or more acts of harassment. For further understanding of harassment as defined under the statute, look to Part III in this series discussing Massachusetts Harassment Prevention Orders.