Modification of Massachusetts Child Support Clarified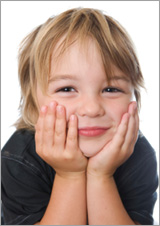 The Massachusetts Supreme Judicial Court has issued a new opinion that clarifies the standard to modify child support. The name of the case is Marlene MORALES vs. Richard Louis MORALES. SJC-11104. March 12, 2013. Prior to this ruling, the court required a substantial and material change of circumstances to modify a child support order. The court has clarified the the law. Now child support shall be modified "if there is an inconsistency between the amount of the existing order and the amount that would result from application of the child support guidelines."
The clarification is a dramatic shift from the prior understanding of the law. The previous understanding required a material change in circumstances. The law was incorporated into the 2009 child support guidelines and provided four criteria to modify an order:
1) the existing order is at least three years old; or
2) health insurance previously available at reasonable cost is no longer available (or if available but not at reasonable cost); or
3) health insurance not previously available to a party at reasonable cost has become available; or
4) any other material change in circumstances has occurred.
The Morales decision turns this standard on its head. The court stated that it reached its decision by using the plain and ordinary meaning of the statute. The applicable statute G.L. c. 208. s28 and the relevant part reads "orders of maintenance and for support of minor children shall be modified if there is an inconsistency between the amount of the existing order and the amount that would result from the application of the child support guidelines."
This ruling means that parties can file a Complaint for Child Support Modification as long as the child support order is inconsistent with the current guidelines. It is no longer necessary prove a material change of circumstance.
If you have a question about Massachusetts child support, then do not hesitate to contact my office.