Spendthrift Trusts and the Marital Estate [Part I of III]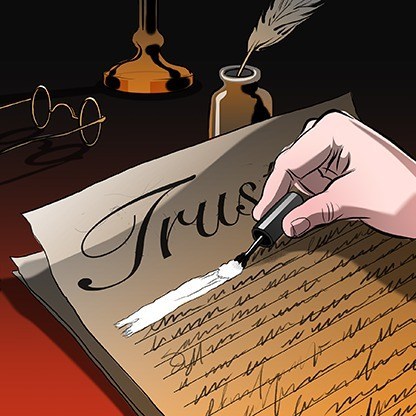 Trusts are instruments typically relied on by the elite to keep family assets within the bloodline. Currently, the fate of these powerful tools is in the hands of the Massachusetts Supreme Judicial Court ("SJC"). On April 5, 2016, the SJC heard oral arguments regarding the inclusion of a spouse's spendthrift trust interest in the marital estate. If included in the marital estate it will be subject to division. While the Appeals Court affirmed the Lower Court Judge's determination that the trust was includable, it is the hope of many throughout the Commonwealth that the SJC will decide otherwise thereby protecting these coveted vehicles of asset preservation.
 Under Massachusetts law, the court may assign portions of the marital estate to the wife and/or husband upon divorce. Prior to said division, the judge must determine which assets comprise the marital estate. The estate can encompass both tangible and intangible interests. Further, if the future acquisition of an asset is fairly certain and current valuation of same is possible, the asset may be included in the marital estate. Williams v. Massa, 431 Mass. 619, 628 (2000)
 In Pfannenstiehl v. Pfannenstiehl, the Massachusetts Appeals Court reviewed a lower court's decision to include the husband's interest in a spendthrift trust in the marital estate. The husband came from a wealthy family which managed numerous for-profit colleges. The husband worked as an assistant bookstore manager at one of the colleges, earning approximately $170,000.00 annually, which the Court acknowledged as a substantially inflated salary due to his familial ties. In addition to his salary, the husband was a beneficiary to a trust fund. In the final two years of the parties' marriage, he received numerous distributions from said fund; however, such distributions terminated immediately prior to his filing for divorce. During their marriage, the wife was a homemaker. Previously, she had served as an officer in the United States Army Reserves. Per the request of her husband, she left her position after eighteen years, thereby forfeiting her military pension. Subsequently, the wife devoted her time to raising the parties' two children, both of whom had special needs.
 For an in-depth look at how the majority and dissenting opinions of the Appeals Court handled the marital estate in light of the trust, stay tuned for Part II in this three-part series. Additionally, if you are thinking of filing for divorce and are concerned about the fate of your assets, contact a Boston divorce attorney today for advice.