Pre / Post Nuptial Agreements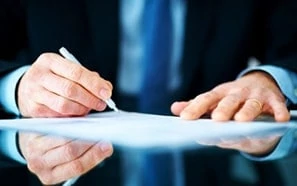 When a couple gets married in Massachusetts they are subject to the dissolution rules found in MGL Chap 208 Section 34. Parties have the right to define his/her own terms of dissolution. These terms are stated in a pre-nuptial agreement. Similarly parties are allowed to enter into a post-nuptial agreement. Both agreements have specific requirements that must be followed in order to be found valid.
FAQ regarding pre-nuptial and post-nuptial agreements
Do both parties need attorneys?

In order to ensure that your agreement is found valid if challenged at the time of divorce it is necessary for both parties to have individual counsel.

Can my spouse and I agree on matters regarding the children?

The court always retains jurisdiction over matters regarding the children. The agreement can include terms regarding the children, but the court will ultimately determine what is in the best interests of the children at the time of separation.