What is a GAL (Guardiam ad Litem)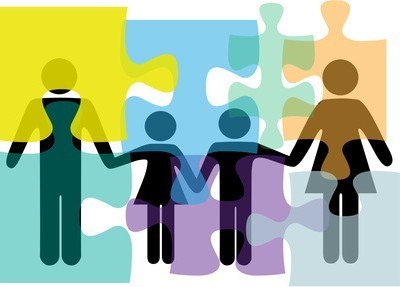 A Guardian ad Litem (GAL) performs a child custody evaluation. The purpose of the GAL in the Massachusetts courts is to be an uninterested third party that can provide an unbiased view to the court of the strengths and weaknesses of the parties. The following are some of the most frequently asked questions regarding GALs.

HOW DO YOU GET A GAL?
The GAL is appointed by the Probate and Family Court. The parties can agree on a GAL, but if they cannot agree, then the Court will assign a GAL from the Court's list. If you are in need of a GAL and can afford one, the Children and the Law Program of the Department of Psychiatry at Massachusetts General Hospital maintains an office of well respected GALs.
WHAT IS THE ROLE OF THE GAL?
The GAL's job is to gather objective information and report it to the Court. The Court will then use that information to assist in its decision regarding the underlying matter. The Court may Order the GAL to include recommendations in the report.
Since the GAL is required to report only objective information, the GAL should not include any clinical interpretations of what the parties have told the GAL. When either party is talking to the GAL it is important to remember that everything that is said to the GAL will be reported to the Court.
WHY DOES THE GAL NEED TO ASK SO MANY QUESTIONS?
The purpose of the GAL is to investigate the situation. In order for the GAL to investigate, it is necessary for the GAL to ask many questions to both of the parties. The GAL will frequently ask questions of the parties' friends, family and other people in the kid's and parties' lives.
DO I HAVE TO COOPERATE WITH THE GAL?
A GAL is generally only assigned if there are significant problems dealing with the children. It is in the parties' interest to cooperate with the GAL. The GAL report may be the only third party report to the Court and the statements in the report will carry a lot of weight when it comes time for the Court to make a decision. So, yes you want to cooperate with the GAL as much as possible and within reason.
WHAT DO I DO IF I DISAGREE WITH THE GAL REPORT?
Both parties will have the opportunity to question the GAL about his/her report at trial. It is important to have an attorney that is familiar with the GAL standards. An attorney that knows what is and is not appropriate for the GAL to report to the Court can make a significant difference as to the influence the GAL report has on the Court's decision. If necessary the GAL's credibility can be attacked. It can be shown that the GAL put together a bad report and does not really understand the dynamics of the family.
Click here to read the category F GAL standards